Certification Courses
The course Aquatic Facility Operator (AFO) is the most advanced training program in the industry.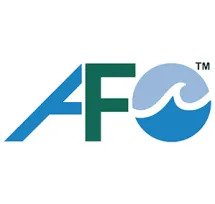 The course Aquatic Facility Operator (AFO) is the most advanced training program in the industry. This comprehensive, two-day course provides an in-depth instruction on all facets of aquatic facility operation and management including:
Systems Approach
Profile of an AFO
Evolution of a Swimming Pool
Qualities of a Healthy Pool
Health Department Considerations
Circulation
Capacities and Basic Calculations
Pool-Water Chemistry Goals
Chemical Types for Sanitizing and Treating Water
Sanitation Plus
Water Testing
Breakpoint Chlorination
Pool-Water Balance
Dosages
Alternative and Supplemental Sources for Disinfection and Oxidation
Stabilization
Water Collection Systems
Pumps and Pumping
Filtration
Flow Meters, Feeders and Other Mechanical Devices
Heaters and Heating
Concepts of Automation
Spas, Special Case Pools & Water Parks
Problems and Solutions
Preventative Maintenance
Design Considerations
Purchasing and Contracting
Common Sense Safety & Risk Management
Innovations
An Overview of Leadership, Management, and Organization
Free from product bias, AFO course materials are updated as changes occur in the field to ensure the information covers the current trends and methods in the industry.
To insure quality, AFO Instructors are subject to an application and training process before they are approved to present the AFO Course Curriculum. The minimum qualifications to become an AFO instructor are among the highest in the industry.
The certification in order to earn the AFO certification the aquatic professional must successfully pass the AFO certification exam. The AFO is an open book 50 question exam. Individuals who obtain the AFO credential are knowledgeable in the systematic approach to pool operations including pool chemistry, management, pool safety and risk reduction. Upon successful completion of the exam the National Recreation and Park Association will add all newly certified AFO's to the National AFO certification database. The AFO certification is valid for five years. At the end of the five year certification period, the AFO certification must be renewed. Attendees can also earn 1.5 CEUs upon completion of the course.
our pricing
AFO 2day Class – Member ($250)
AFO 2day Class – Non-Member ($300)
Recertification – 2nd Day Review Portion Only – Member ($105)
Recertification – 2nd Day Review Portion Only – Non- Member ($112)
Recertification Full 2nd Day – Member ($140)
Recertification Full 2nd Day – Non- Member ($150)
Recertification – 2 Day Class – Member ($180)
Recertification – 2 Day Class – Non-Member ($190)
Failed Test Re-Examination ($75)

Doral Legacy Park : 11400 NW 82nd St, Doral, FL 33178
Schedule: 8:00am through 6:00pm on days of class